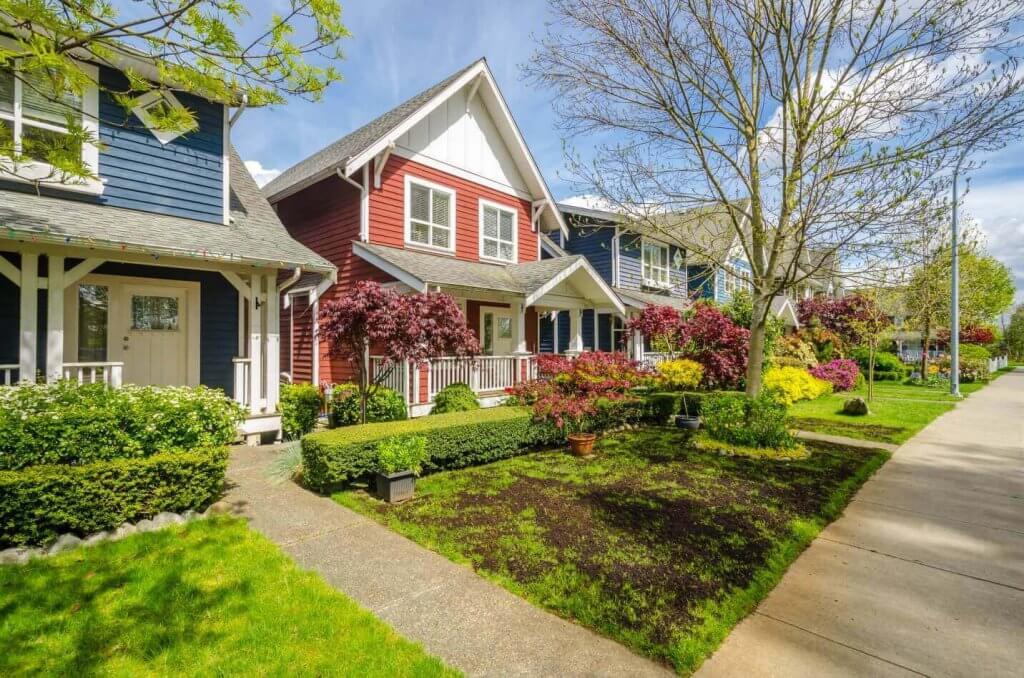 If you have plans to begin a remodeling project for your Barrie home or if you are considering putting your house on the market, you may wish to up your curb appeal this spring in preparation to list! The good news is that there are several ways you can give your home a makeover without breaking the bank, all while adding value to your home in the process.
There are some recommended home-improvement projects that can make a world of a difference in both its appearance and functionality. Enjoy your "new" home whether for the short term prior to selling or for the long-term until you are in a position to sell. In either case, when the necessary updates are made, you will benefit financially as the value of your home increases.
What is Suggested for Selling Your Home?
Design a Home Office Space
This can be done in several different ways; you may wish to partition a current room with a divider or acrylic-block wall to establish a private area, or you may wish to create a home-office space as an individual room in the home. As employees are given more opportunities to work from home with flexible schedules, setting up a home office is becoming a crucial component for the way we live today.
Ceilings Can Act as a Wall in Your Room
You can really have fun with your ceilings and literally use them as an extra wall in your room. Consider accenting or embellishing them with paint colours, decorative finishes or pictures. Other options are to add beaded plywood for a unique look or easy to install ceiling medallions which can be a perfect accessory to your ceiling light fixture and/or fan. Get creative with your ceilings, they can do wonders with making your room pop.
Pay Attention to the Lawn
Remember that your front lawn may be the first thing visitors and potential buyers notice. Be sure they form a good impression right out of the gate! Be sure that your lawn is well cared for and manicured, shrubs and flower beds are clean, trimmed, and looking beautiful for maximum curb appeal. Buyers may unintentionally form an opinion on the home's interior based on the look of the outside.
Replace old, leaky windows with Energy-Efficient Vinyl Windows
Not only will new windows add to the overall appearance of your home, Energy Star compliant replacement windows will reduce your heating and cooling bills considerably over time. For the best result, choose premium quality, high performance windows, beautiful and affordable! European design Tilt and Turn windows are ideal for expansive full window views, security and overall energy efficiency.
Increase Living Space
With additional usable space such as that of a patio or deck, you're instantly providing more value to your home. Depending on the layout and design of your home you may choose to design an awning over your patio, renovate a screened-in porch or perhaps add a deck. In any of these situations you will make your home more attractive to potential buyers, giving them a distinct feature to remember when considering your home.
Kempenfelt Windows & Doors provides and installs industry leading products for your home; whether it's new windows, doors or garage doors, our selection of quality products and price points are unbeatable. We would be pleased to work with you to ensure you find the perfect windows for your project. Just get in touch to book a free, no-obligation consultation.
Contact us in Barrie at 705-737-1554 or Newmarket at 905-895-1554