If you're on the hunt for new front doors, it's important that general practicality is a major consideration in your decision-making process. While aesthetics will always come into account, we want to remind our clients that functionality and design paired with a beautiful looking front door, is what's most important and what will make you happy in the long-run. Sure this may sound funny, but remember that your front door is literally supplying a safety barrier between your family and the general public.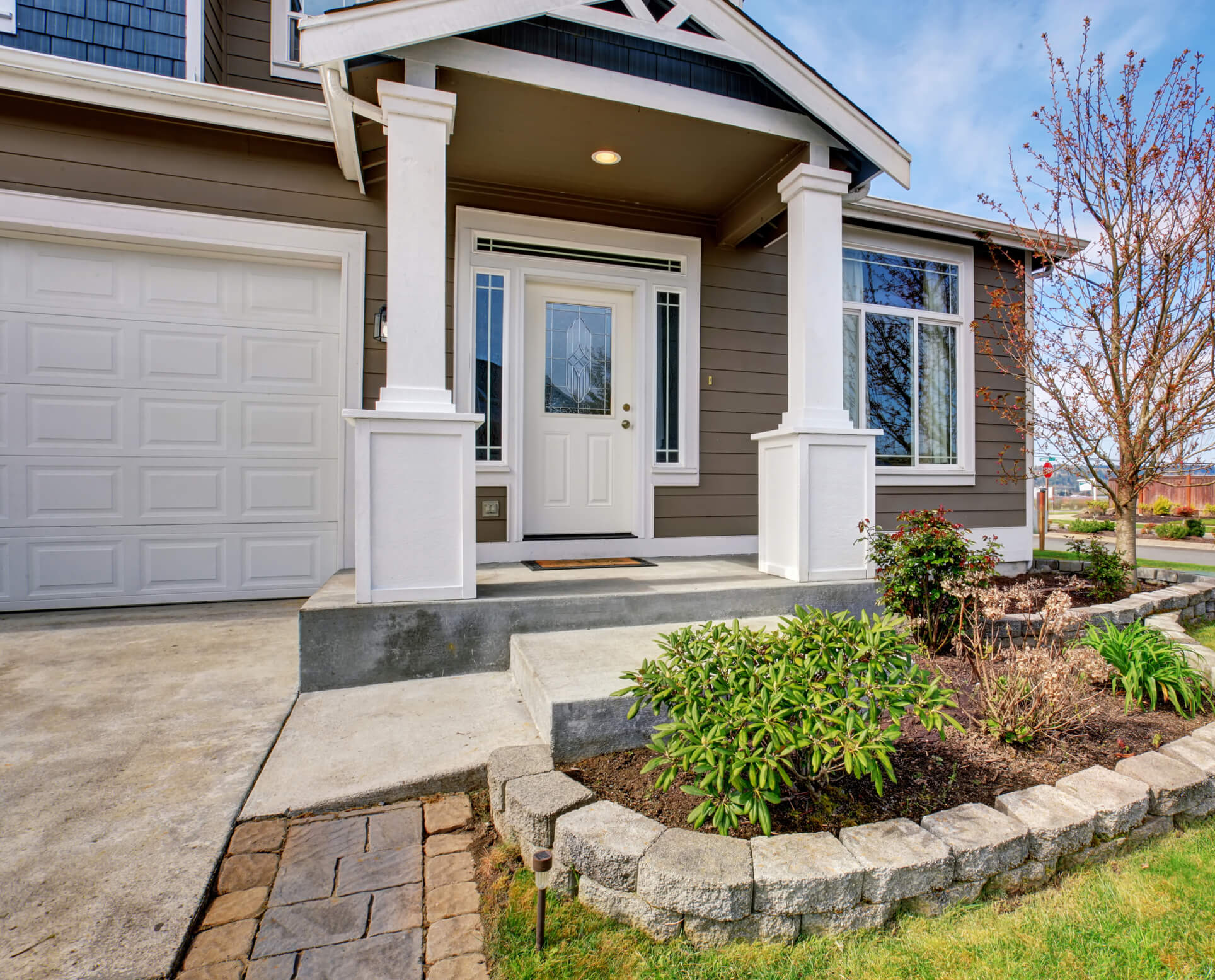 Be sure that you select the right front door for your Barrie home. Here are some handy tips to get you started with the process:
Durability
Buying replacement front doors can be a significant purchase, which is why it should not be a decision you make on impulse. Do your research and choose your front door(s) wisely. To prevent the potential effects of weather, we recommend that you consider a door made from steel or fiberglass. In the event that a burglary targets your home or a significant storm, these materials are durable and built to withstand elements that a lightweight door will not.
Energy Efficiency
Due to the fact that Barrie is known for wintery, cold, and stormy weather, your front doors should be as energy-efficient as possible to keep the chilly air from entering your home. Kempenfelt Windows and Doors is proud to supply products that are specifically designed with energy efficiency in mind. Keep your family feeling comfortable and keep your energy bills down to a manageable number; it's a practical solution from every angle. If you're ready to shop for new front doors, this is an important feature to look for. Quality, premium doors that have a high energy-efficiency rating, will be displayed as such, and clearly indicated.  Just as steel is a highly durable material for your front door, it is also one of the best options for an energy-efficient door.
Aesthetic Charm
People passing by and visitors are likely to notice your front door before most aspects of your home or property. Nowadays, you may see more and more front doors that have intricately been carved from solid wood for a beautiful creation, and you'll also notice many homes that feature classy and polished front doors that are made up of fiberglass and steel. Sure, wood doors can be stained in an array of gorgeous colours, steel and fiberglass doors can be custom manufactured in a wide variety of designs and colours to match your tastes and style of home. Match your home's exterior perfectly and watch how it completes the look of your home perfectly. You may opt for a front door with a decorative glass panel to enhance the aesthetics of your home; however this can be a risky option in areas that are more prone to break-ins, so we just recommend that you keep this in mind.
Professional Installation
It doesn't make sense to invest in quality front doors if you're going to have them installed by an amateur purchasing the best quality Barrie entry doors if they are going to be installed by an amateur – after all, a door is only as strong as it's hinges, mounting pins and the frame it has been mounted on to. When having a new front door installed, it should be done so by a company or installer who has extensive experience with hanging and mounting of doors. This will ensure that the job is done properly and that all of the locking mechanisms line up correctly.
If your front door looks like it has seen better days or you're simply looking to do an upgrade this spring to improve your entranceway, get in touch with the professional team at Kempenfelt Windows and Doors.  We are pleased to answer any questions you might have and provide you with a quote free of charge if one is of interest.
Contact us in Barrie, for further information at 705-737-1554.