Tilt and turn windows, widespread in Europe, are quickly gaining popularity in North America. "The unique tilt and turn hardware allows each unit to tilt at the top for ideal indirect ventilation by turning the handle 90%, or swing in for easy cleaning or emergency egress by turning the handle 180%. Both actions are activated by the turn of a lever, which controls all the mechanics within the frame. This versatile design is three windows in one; an inward opening casement in the turn position, a secure top-venting hopper in the tilt position and a tightly sealed picture window when closed."

Simply put, they're just plain gorgeous.
There are many options in the tilt and turn world and all are not created equal… but don't take Kempenfelt Windows word for it, there are a few things you might want to think about when considering your next window purchase.
Let's use our Euro Vinyl window with REHAU technology for example…
Have you thought about security?
Some love the REHAU tilt and turn windows for the European styling. Some might like them for emergency egress because they open fully. But did you know they offer excellent security protection too? Tilt and turn windows not only have multiple locking points around the fame, they also can't be operated from the outside.
Windows, like houses, need good bones…
Many windows on the market today can sag, bow or twist, Euro Vinyl windows are up to 300% stronger which "helps the window maintain its original shape over the years, insuring perpetual weather tightness and smooth operation". And that's exactly what we want to see, a window that over time works as well as the day it was installed.
Fusion welded frames not only add to the structure of the window but provide a gorgeous seamless look. Many other vinyl windows are painted in pieces before they're put together, once assembled the corners are painted afterward to match and that can mean fading that will detract from the look of the corners over time.
White windows are great, but what if you'd like another colour? Have you ever noticed windows peeling, chalking or fading? After Euro Vinyl windows are assembled and welded, they receive an industrial rated polyurethane coating as one piece so they're scratch resistant, chemical resistant and have a long lasting finish.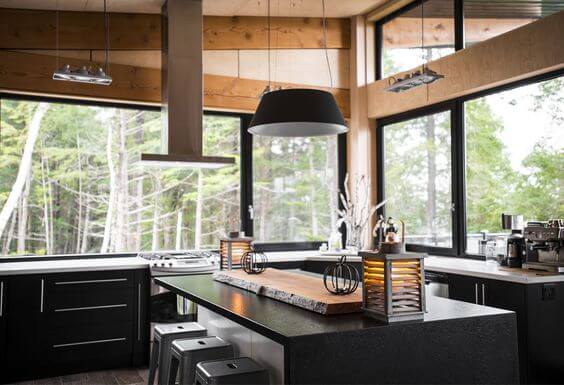 Euro+ glass takes efficiency to the next level. Kempenfelt Windows' customers are always amazed when they come into our showroom and feel the difference Euro+ makes in our heat room. This high performance sealed glass system also dampens noise. So you'll be quietly and comfortably cool in the summer and toasty warm in the winter.
The cherry on top… there's really no maintenance, a heavy rain or a quick wash with water and mild soap will keep our windows clean and gorgeous for the life of the product.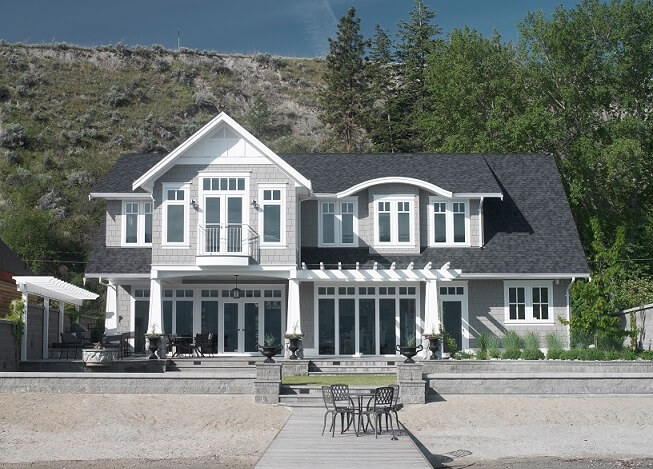 A beautiful finish!
And options? Absolutely, windows can be manufactured with internal grilles or divided light look to offer a beautiful array of styles and colours as well as interior textured wood grain finish, without the maintenance are care of wood. BetterVue screens have a tighter weave and the pressure mounted pins hidden within the frame for a cleaner finish which makes these screens all but disappear.
We provide a 25 year warranty, with no catches or fine print, and that warranty is transferrable to the next home owner! We warranty not only our windows but our installation. We're honoured to have been voted Barrie's favourite 18 years running, and we don't take that lightly. Discover the difference Kempenfelt Windows makes!