As the summer sun beats down, we all crave a cool and comfortable space to escape the heat and humidity. Whether it's a refreshing breeze through wide-open windows or the hum of the air conditioning, how we maintain or upgrade our homes plays a crucial role in keeping us comfortable. But what if your current windows and doors are hindering your efforts to stay cool and save on energy costs? Not only can you enhance your home with energy-efficient windows and doors, here is our summer guide to energy efficient living.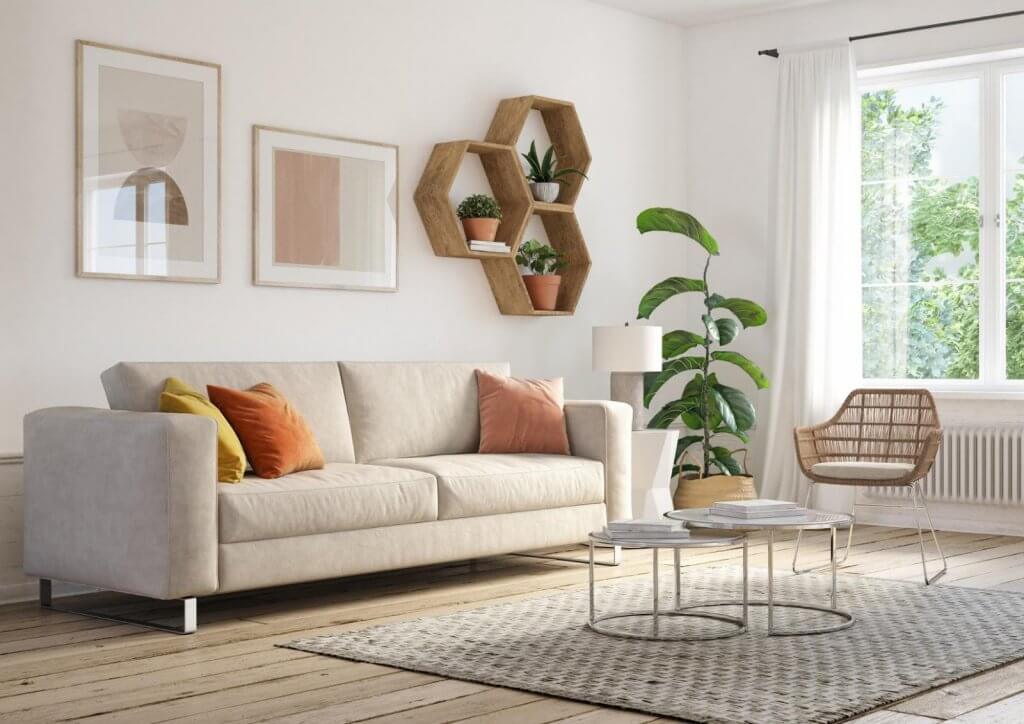 The Role of Windows Beyond Aesthetics
While windows undoubtedly add beauty to your home, they serve a more significant purpose. Apart from offering stunning views and welcoming natural light, they play a crucial role in providing ventilation and breezes during the heatwave. However, if your windows are inefficient, you may experience heat loss during winter and loss of cool air during summer, leading to higher utility bills.
Quick Tips to Beat the Summer Heat
Simple measures can make a big difference in keeping your home cool and energy-efficient this summer. Consider installing white window shades, blinds, or drapes to reflect heat from your home. Keeping curtains closed during the hottest hours on south- and west-facing windows and adding awnings or reflective films can help reduce solar heat. But for a long-term solution, upgrading to high-performance windows is the key to energy efficiency summer living and substantial savings over time.
Kempenfelt Windows & Doors has plenty of window options to ventilate your house in different ways, including standard casement windows and tilt and turn windows; a popular choice in Europe.
The Benefits of Energy-Efficient Windows
Investing in ENERGY STAR® certified windows can have a significant impact on your home's comfort and energy savings. These windows are designed with multiple panes, warm-edge spacers, gas fillings, quality framing materials, and low-e coatings, ensuring they keep your home cool during summer and warm during winter. Enjoy added comfort, improved aesthetics, and lower utility bills by choosing energy-efficient windows. A total window and frame replacement with new, high-performance ENERGY STAR® certified windows can make your home more comfortable, save energy, and help fight climate change. There are significant rebates available in 2023 when you replace your windows and doors.
Energy-Efficient Windows to Protect Your Home from Harmful UV Rays
As the summer temperatures continue, you may want to take proactive steps in enhancing your home's comfort and energy efficiency. High-quality windows not only save energy but also protect your valuables from the damage of harmful UV ray exposure. Kempenfelt Windows and Doors offer windows that reduce drafts and minimize UV-caused fading of your furniture and flooring, keeping your cherished belongings safe from sun damage.
When you switch to energy-efficient windows, you will enjoy a more comfortable, beautiful home, and start saving on your cooling bills significantly. In a home designed to keep you comfortable and energy-savvy, you can enjoy all the seasons with peace of mind that your costs will be reduced. Consider upgrading your windows and doors to high-performance options to enjoy a cooler, more comfortable living environment while saving on energy costs. No matter what you decide to do, Kempenfelt Windows & Doors is ready to help with 3 decades of expertise. Contact us today to learn more about how new windows and doors can save you money on your energy bill.