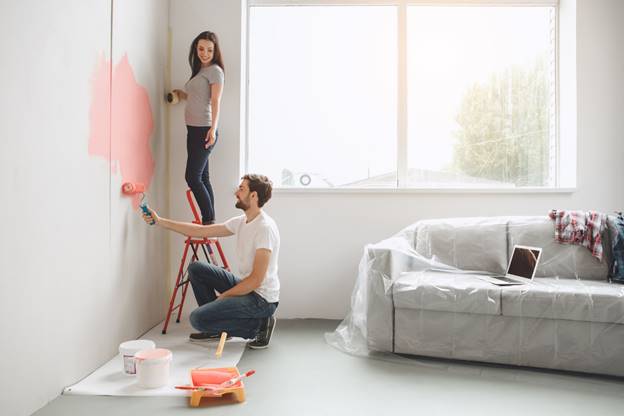 2019 Is here! The new year brings many things for different people including new resolutions, new beginnings, and new projects! Is 2019 the year you are planning to begin your overdue home reno project?
Planning for a renovation is no easy task, and there are a lot of different factors that homeowners need to consider during the planning and budgeting phases, before the work begins. Knowing what to expect and giving yourself some lee-way and flexibility in your planning will reduce the pain of unexpected problems or delays. Proper planning can make all the difference in your renovation experience.
Keep track of costs.
One of the biggest issues many homeowners run into during construction is ballooning expenses. Things such as delays and changes of detail pieces such as finishes, and hardware add up in the end, and can make for an unpleasant surprise on the final invoice. If you are working with a contractor, make sure to request an updated quote as the project goes on, and as decisions are made, to avoid nasty surprises and uncomfortable conversations in the end.
Build flexibility into your plan.
Sticking to a strict budget and timeframe can lead to disappointment if any sort of unexpected events or delays happen. Factoring in the possibility of delays and cost changes can significantly improve the process in the end.
Start with finances; do not underestimate.
This is critical, as the resources available to you are the first guide to determining the practical scale of your project. Start by figuring out how much you can afford to spend. From there, decide where to spend that money. It's much easier working from this angle, rather than by starting with a vision that can lead to irresponsible financial decisions! Once you have your finances determined and are trying to decide how much to set aside for your project, do some research and make every effort to avoid underestimating; be realistic with your budgeting.
Stick to your plan.
This comes back around to the first point but sticking with your plan is your best bet to avoiding unexpected expense changes. Work on your plan until you are happy with it, and then stick to it. Of course, some changes are bound to happen along the way, but keeping track of those changes and sticking to the plan as much as possible is crucial to keep yourself from second-guessing, and to keep the process moving as quick as possible.
Planning a renovation project is certainly no easy task, and the process itself can be challenging mentally and physically. Being prepared before the shovels hit the ground is your best bet to making the experience as positive as possible.
If your project involves the repair or replacement of windows and doors, you can find a reliable and friendly partner in Kempenfelt Windows and Doors. For over 25 years we have been helping residents in central, southern and northern Ontario realize their renovation dreams.
Call us today or visit one of our many showrooms to chat with our friendly staff, and see some of our offerings and products. Let's get your project going!