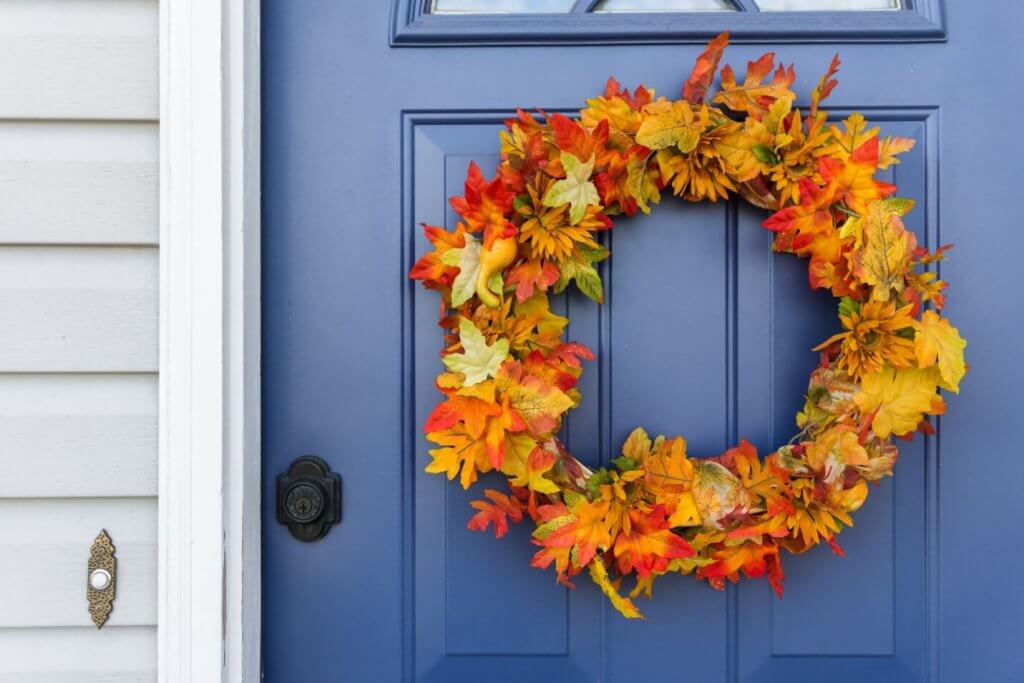 Recently we offered some tips on how to get the shiniest looking windows on the block. While we hope our tips helped you succeed, we know that some homeowners may want to take it to the next level and have the cleanest windows AND doors on the block! Cleaning windows and doors are two very different tasks, but we have some tips to help you get your front and garage doors cleaned up before the snow falls.
We should note that cleaning tips will vary by door, since the needs of steel and wooden doors vary in order to maintain lifespan and finish.
Wooden Doors
In order to maintain the natural finish, wooden doors tend to require more frequent cleaning. Furniture wax or polish is a commonly used material for cleaning wooden doors. If you are planning to use a cleaning solution on a painted door, consider adding some extra water to avoid stripping off paint with the cleaner.
Be mindful that certain cleaning products can strip natural wood finishes, stains and waxes that protect the wood and finish of your door. Consult with your cleaning products before using on natural or painted wood.
Steel Doors
The process is a bit easier for steel door owners. All-purpose cleaners and a simple sponge or cloth will do the trick just fine. For tough grime build-up, consider using a brush and detergent. If you choose to use a pressure washer, be careful so as to not blast the finish off of your door. Steel doors generally do not need cleaning as often as wooden doors, but it won't hurt them either!
Hardware
Once you've got the main door cleaned up, the lack of shine on your door handles, hinges and other decorative pieces may hold back the shine. If your hardware is not finished or coated, try using some steel or brass polish to bring the shine to life. If your hardware is coated with a paint or finish, wipe clean with a cloth and mild cleaning solution. Be sure to dry the hardware and check for any corrosion build-up or noises coming from hinges.
Also be sure to check the condition of weather stripping. Using a silicone lubricant every 2 – 3 months can help maintain the health of your seal, and avoid petroleum-based lubricants. Bad weather stripping will lead to inefficient heating and cooling, so be sure to address condition issues if and when you find them.
Giving your doors some love and care can really warm up the look of your home; creating a welcome feeling for approaching guests. If your windows and doors just don't look up to par even after cleaning, come to one of our showrooms to see the current styles and trends, and what options are available for your home. With 25 years of experience we will help you find the right windows and doors to rejuvenate your home's look and feel. Talk to us today to learn more.