At Kempenfelt Windows and Doors we know and believe in our product; after all, we are professionals in providing our clients with quality and energy efficient windows and doors. We like to think we are experts in all areas of front doors, but one area outside of our realm is the psychology of colour.  In fact, research reveals that you could be providing new visitors and potential buyers, with an insight as to the type of person you are, before even walking inside your door.
Colour professionals Pantone partnered up with real estate agents in London Marsh & Parsons, to perform research into how the colour choice of your front door could suggest key components of your personality type.
We think the findings were quite interesting. What does your front door say about you? Read on to learn more!
Laurie Pressman, vice president of the Pantone Colour Institute,  states that you can't guarantee a specific scientific link between colour and personality, but that it is clear there are some common associations that are worth noting.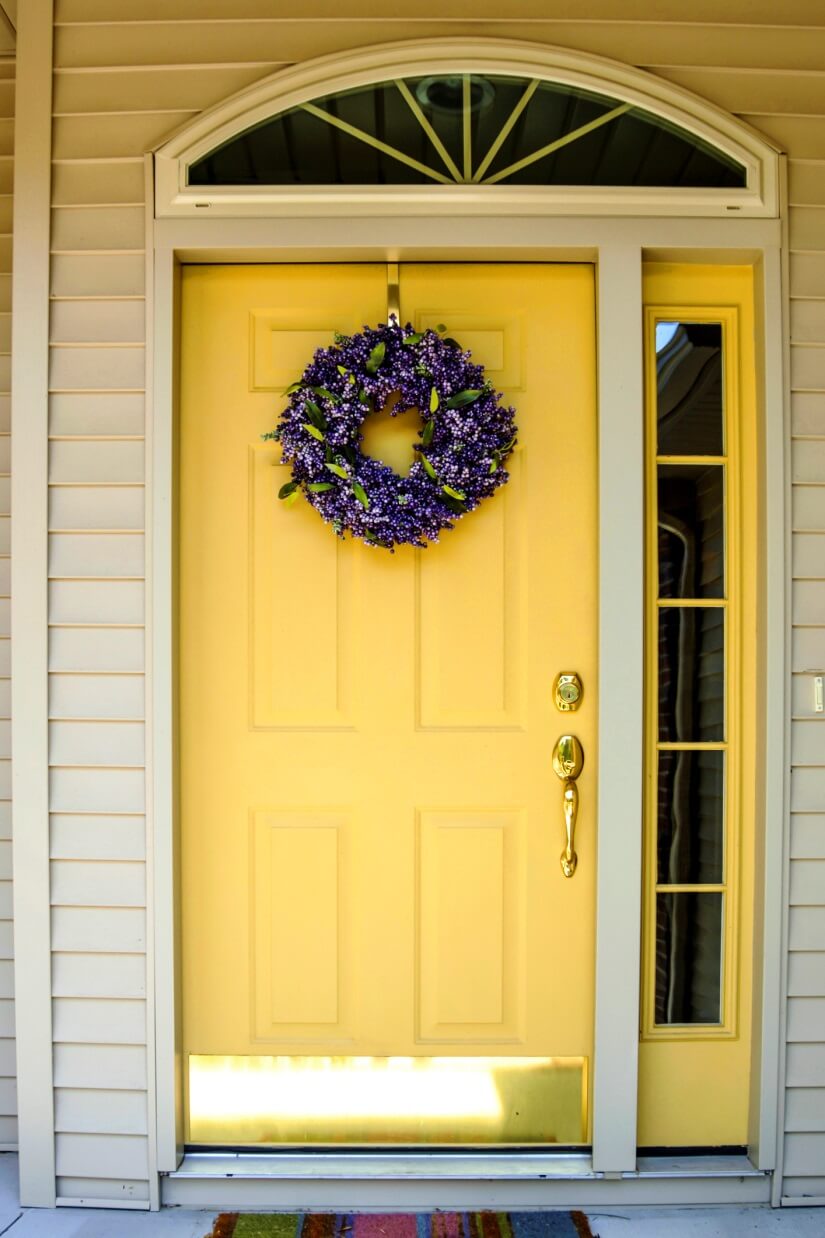 Darker Hues
Black: according to Marsh & Parsons, an individual who chooses black for their front door is likely portraying a prestigious and powerful impression through their colour choice.
Dark grey: Often this is chosen for classic and timeless reasons; it will always be in style therefore this individual may be portraying their trendiness.
Navy: It is said that this deep hue resembles a feeling of power as well, but also gives a sense of trustworthiness. You may be an authoritative individual who is trustworthy if this is your colour of choice!
Soft, Colourful Hues
Green: This soft colour portrays feelings of calmness and a sense of soothing.
Purple: A soft blackberry hue for your front door may reveal that the home owner has love for the dramatic side of things. Bold with a statement.
Pink: This is essentially the dream colour for millennials. This pastel hue represents youthful spirit and can evoke playfulness as well.
Whites and Brights
White: If you are a minimalist, you may enjoy the fresh, crisp and pristine look of white.
Red: It's no surprise that a red door doesn't go unnoticed. If you want to be remembered and portray your funky side, you may choose this perfect shade to draw people in.
Yellow: This lovely hue will always be the happy, friendly hue. A warm yellow door is welcoming and instantly uplifting to those who come across it. Quite simply, it conveys a sense of optimism that other colours don't.
Natural
Prefer no colour? A natural stain is comforting and of course rustic.
What Does it All Mean?
If you're planning to sell your home in the near future, you may want to stop and think about the colour of your front door, or the colour in which you plan to paint it. While the colour may or may not dictate whether your home sells, it may attract specific buyers if the colour you choose reflects their own personality.  Just some colour for thought!
If you'd like further tips or information on upgrading your front door, get in touch with the experts at Kempenfelt Windows.  Kempenfelt Windows and Doors, we specialize in door colour, just not the psycology!
Call 705-737-1554