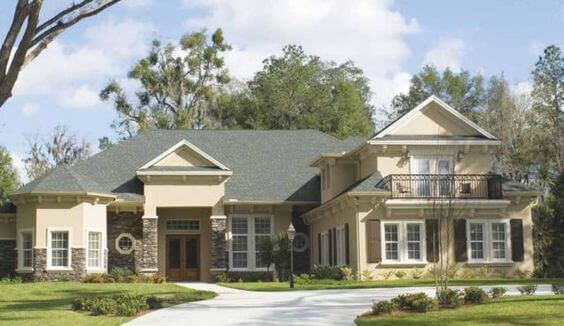 Like most city landscapes, Newmarket incorporates a variety of home designs, building materials and architectural features. If you're thinking of replacing your windows you might be surprised by the choices available to you today. One of the most important purchases you will ever make as a homeowner, your window options will include the style of window which would best suit your lifestyle, added features such as decorative grills and an array of custom colours, all of which can define the look and comfort of your home and perfectly frame your view for many years to come.
Purpose and Style
While taking into consideration the window functionality and your needs for ventilation, look at matching your windows with the design aesthetic of your home.  Casement and tilt and turn windows may seem more modern than a classic hung or sliding window, but options such as internal or external grills or mullions (also known as SDL or simulated divided light) can be added to change the appearance of any window from modern to traditional.
We Love Colour!
It's best to avoid using colours of too similar a shade when it comes to coordinating your frames with your home's exterior. Contrasting colours add a more appealing and dynamic style, while choosing neutral window frames, such as black, light brown or white add an attractive balance.
A classic white against bold or dark siding… Black, brown or grey, even shades of green or blue, against brick exteriors… A bold yellow against grey stucco. Dressing up, a little black window is always a good choice.

One thing to keep in mind when choosing coloured windows for your Newmarket home is, not all colour is created equal. Have you ever noticed windows peeling, chalking or fading? After Euro Vinyl Windows are assembled and welded, they receive an industrial rated polyurethane coating as one piece so they're scratch resistant, chemical resistant and have a long lasting finish.
With so many options our professionals are here to help, we will work with you to determine an appropriate solution for your unique requirements, providing guidance every step of the way.
Kempenfelt Windows & Doors in Newmarket and Barrie is proud to install the highest quality products for our customers. We provide a 25 year warranty, with no catches or fine print, and that warranty is transferable to the next home owner! We warranty not only our windows but our installation. Kempenfelt Windows & Doors, your window and door expert in the Newmarket area. Book your FREE no hassle estimate today, Contact our team at 905-895-1554.