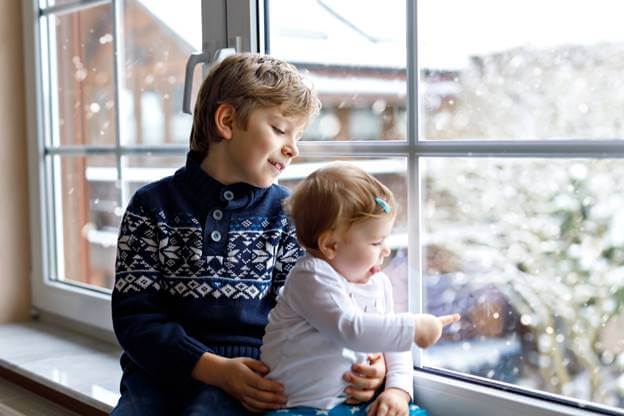 With the cold weather hitting our region, residents of central and northern Ontario are beginning to receive their first heating bills of the season. Cold weather is (sadly) a reality living in our beautiful area, but there are some things you can do to minimize the impact that cold weather can have on your wallet!
In recent years we have seen the development of products such as smart technology, and increasingly efficient home products and building materials; all with the goal of increasing the efficiency of homes. In smart technology, the introduction of smart thermostats that can detect whether a home is occupied (and adjust thermostat temperature accordingly) and be controlled remotely has allowed homeowners even more automation and control over their HVAC systems, no matter where they may be.
In the space of building materials, insulation, window and door design have all been developed in constant years to provide improving levels of temperature maintenance and management.
If you are struggling with temperature in your home, consider these tips to warm your home up this winter;
Open curtains during the day, close at night. Let the sunlight warm your home during the daylight hours and use curtains to help insulate your home during the night time.
Check seals on windows and doors. This is one we've brought up a lot but sealing any leaks in window or door seals can make a significant impact on the temperature in your home.
Direct your air vents to heat only the rooms you use. Closing air vents in rooms that are seldom used during the winter redirects and increases airflow to the rooms that you do want to heat up. This means that your HVAC system will have to run less, since it will be able to heat up these spaces faster at the same settings. You might also be able to turn your thermostat down.
Take advantage of ceiling fans. Many people don't realize that ceiling fans are not just for cooling rooms down! By reversing the direction of your ceiling fan (clockwise – most ceiling fans should have a setting to change direction), the blades will circulate warm air through your room, rather than trapping it at the ceiling (as they normally do during the summer months). Run your fans on a low setting moving clockwise to gently circulate warm air through your rooms.
Use a humidifier if your home is dry. Moist air holds heat better and can make your home feel as if it is at a more comfortable temperature during the winter months. House plants can also increase the level of moisture in your homes.
If you are concerned about the efficiency of your windows, doors, or garage door, talk to us today to learn more about how modern window and door designs have increased efficiency and insulation effectiveness.
Kempenfelt Windows and Doors has been serving southern, central and northern Ontario for more than 25 years. If you are looking for a tried and true professional window and door retailer and installer, look no further. Talk to us today or visit one of our showrooms to learn more!