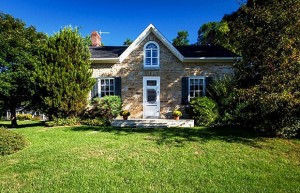 Have you noticed how many old homes are being renovated rather than destroyed?
There are whole sections of older neighbourhoods in Toronto, here in Simcoe County and many other areas of Ontario where, one by one, they are being renovated and restored to their original beauty or modernized to reflect a more up-to-date look.
There are many factors to consider before making a choice of whether to renovate to restore, renovate to modernize or demolish the structure and build brand new.
The location of the home, e.g the location is in an old section of your town or city and is easily accessible to everything, is located in a great community and neighbourhood, is a rural location such as an older farmhouse with it's own benefits and charm for country living.
The cost to renovate or demolish.  There is great information here from local contractor, Rob Abbott:  Renovating an Older Home vs Demolishing and Building New.
The time, expense and inconvenience involved.
The cost and time involved with permits, zoning, etc.
The reasons for renovation vs demolition, i.e. the condition of the house, lack of space, outdated features, etc.
The resale value of the house when it is time to sell.
How the renovations (especially the exterior appearance) will fit in with the look and feel of the surrounding homes.
We want to hear from you.  If you own an old home and made changes, which choice did you make and why?