A mild layer of rust may be the perfect addition to your old barn or antique car, but chances are that it may not be as pleasing to the eye when it's seen on your garage door!
It doesn't matter whether this is your company garage door or home garage door, ensuring it is rust-free and clean will keep your property looking beautiful and of course will add to its overall curb appeal, should you be in the market to sell. Unfortunately rust is obvious and can make even the most attractive building or home look unpleasant.
Aside from the appearance of rust, rust can actually contribute to issues operating your garage door. If you notice more jamming than normal and loud noises as it opens and closes, take a close look to check whether there is any rust present. Structurally speaking, rust can be quite damaging; when the structure of your door is impacted, you may be in for surprise repair costs that you weren't expecting.
So how can you keep your garage door free from rust?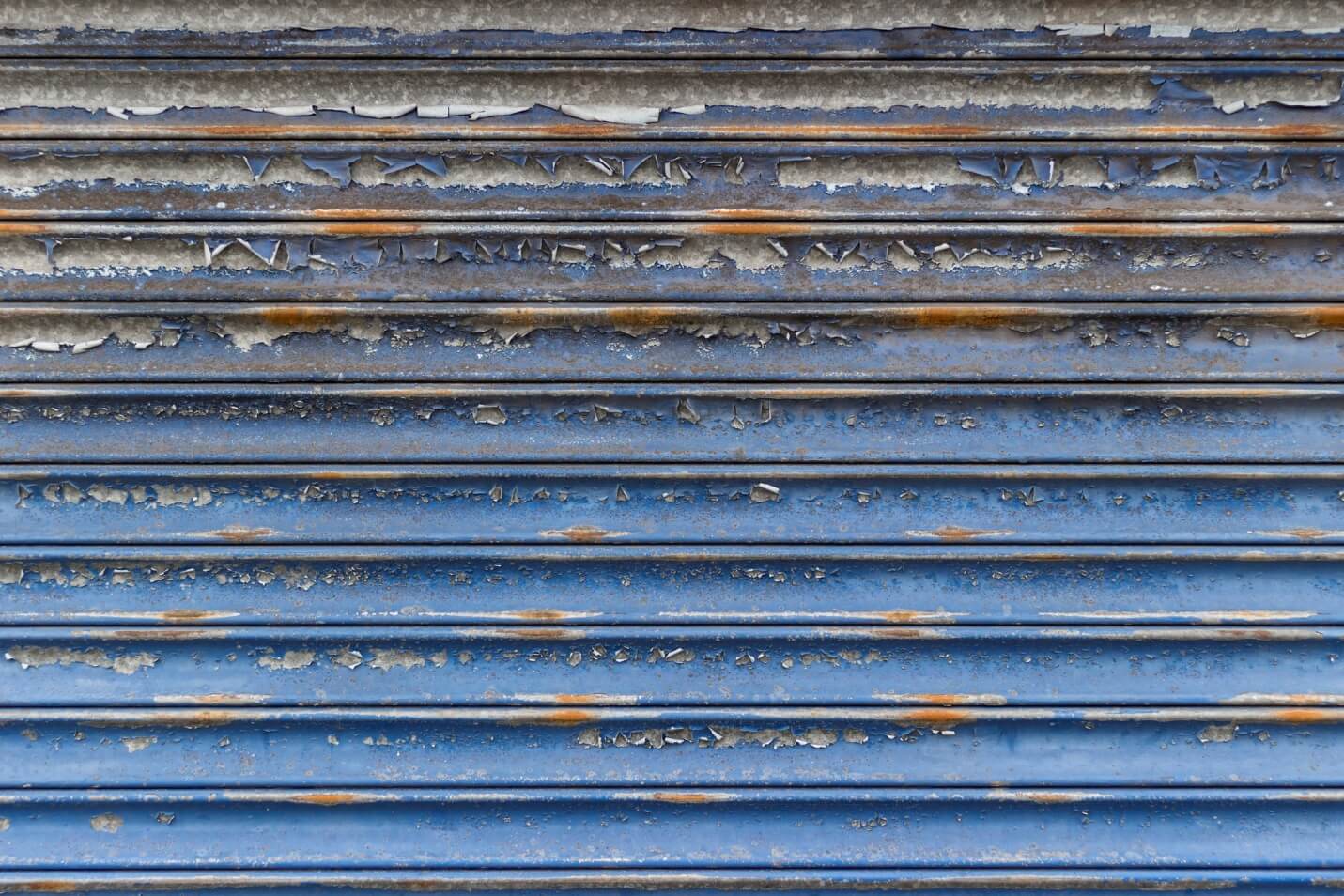 Keep Your Garage Door Clean
When a garage door is left unclean, it's easy for grime and salt to build up quickly, specifically in regions where salts are being used on the road/driveway for de-icing. Obviously with this beautiful weather, salt isn't an issue at the moment but it is something to keep in mind for future. These salts are extremely corrosive and can cause a lot of damage if left alone. Washing your garage door on a regular routine will help eliminate this salt and grime, which also will keep it protected from contaminants that eventually lead to rust.
What to keep in mind as you clean your garage door?
Stay away from abrasive detergents: Strong detergents can strip away your garage door's finish, which will leave it even more vulnerable to rust formation. Always use gentle and mild detergents to wash your garage door.
Be cautious when pressure washing garage doors: Unnecessary pressure can take off paint finishes and in some cases cause damage to the door panels.
Avoid electrical and mechanical items: Be extra cautious that you don't get your garage door opener, or push button controls wet as you wash your garage
Remember that the weather-stripping at the bottom of your garage door also needs cleaning, ideally following the cleaning of the rest of your door. It's important to keep in mind because it's not unusual for salts and grime to collect and attach to the weather-stripping.
Consider Wax as an Effective Barrier
Did you know that a light coat of a quality wax can protect not just your car's paint, but your garage door as well? This finish will keep moisture away from your garage door, so salt is never an issue. Wax also protects your garage door from excessive grime buildup as well, which means an easier cleaning process for you when the time comes!
Selecting the right kind of wax is crucial to maintain the quality and appearance of your garage door. Using liquid car wax will stop the chalky residue that often appears when solid waxes are applied. Also remember that some garage door materials and finishes, such as anodized aluminum, aren't well-suited to wax application.
To achieve the best results, you should apply a high-quality liquid car wax to your garage door yearly.
Keep Garage Door Hardware Lubricated
Preventing rust buildup also involves enough lubrication, particularly on areas that are exposed to extensive amounts of wear and tear. Such regions refer to hinges, springs, tracks, and other hardware that are prone to metal-on-metal contact.
Garage door lubricants offer a protective film that resists moisture and other elements that could be corrosive. That same protective film also reduces friction, which allows moving parts to remain more durable.  When there isn't enough lubrication present, you will likely discover that your garage door makes a lot more noise and it may even be difficult to open; of course it can also lead to some serious rust build-up. It is typically suggested that you lubricate your garage door hardware on a yearly basis or more if it is exposed to severe weather conditions.  Lubricating the tracks that the door runs on also provides less stress on the springs and cables, helping against cable breakage.  As most of know when a cable breaks, not only is it dangerous for anyone in the vicinity, but it can cause serious damage to not only the door but your vehicle.
If and when you are ready to replace your garage door, we are here to help. We offer the highest quality garage doors for your home. Garaga doors are of exceptional design and durability, providing you with stylish and secure protection. We have a selection of doors and automatic door openers you can choose from, so please get in touch to discover our product line!
Call us in Barrie at 705-737-1554 or in Newmarket at 905-895-1554