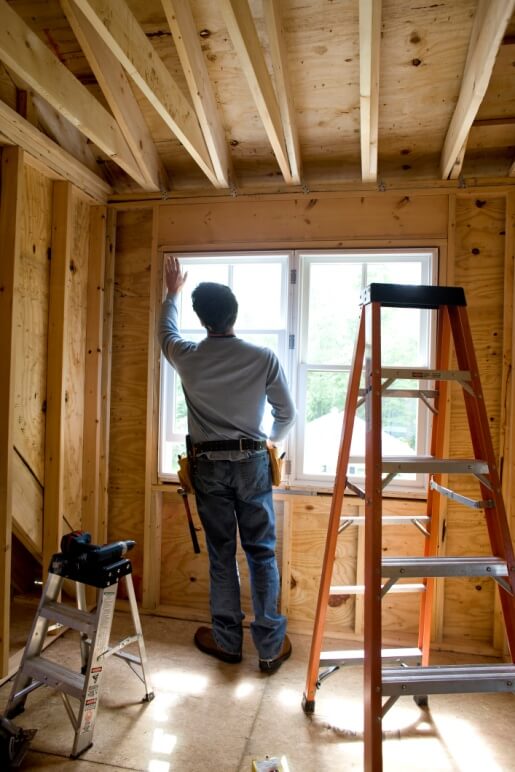 So your upcoming project calls for work involving the installation of new windows. While you may have decided which windows you want to install you could be wondering when the best time is to undergo this project. It's not exactly a secret that windows play a critical role in your home during all seasons; helping with insulation and efficiency and protecting your house from external elements. The process of window installation is very involved, and it's not unusual for customers to be wondering when the best time of year for window installation is.
Sadly summer is coming to a close, with fall and winter approaching. You might be considering putting off your next home project for next year due to the upcoming cooler months. But should you really be worried?
The reality is that Kempenfelt Windows & Doors maintains a highly experienced team of expert installers who can install windows year round. Window replacements can become a necessity any time of year due to many different circumstances including accidents, weather and temperature damage and more. As a result, window installation has become possible during all times of year. The process is the only thing that will change depending on when you decide to go ahead with your project.
Because of the general increase in energy consumption in the winter, our team goes window by window during installation. This way only one window is ever exposed at a time, minimizing any additional energy needed for heating. There are actually benefits to doing installations during the winter time. If you or someone in your family has significant seasonal allergies, the winter time may actually be an ideal time to have your windows installed as pollen is not in the air. Additionally, because most people think that winter is a bad time to do installs there tends to be more flexibility among contractors and our installation team.
So the simple answer is that the ideal time of year depends on your needs and your project situation. The team at Kempenfelt Windows & Doors is ready to do your project year round, including during spring, summer, fall or winter. In fact our customers tend to be surprised at how easy window installation can be, especially during the winter months.
Whether you are replacing the windows in your current home, or are working on your dream home, Kempenfelt Windows & Doors offers the highest quality products at prices that can't be beat. With 18 years of experience, we know our stuff! Contact us today to learn more about our products, services and scheduling.
Call 705-737-1554