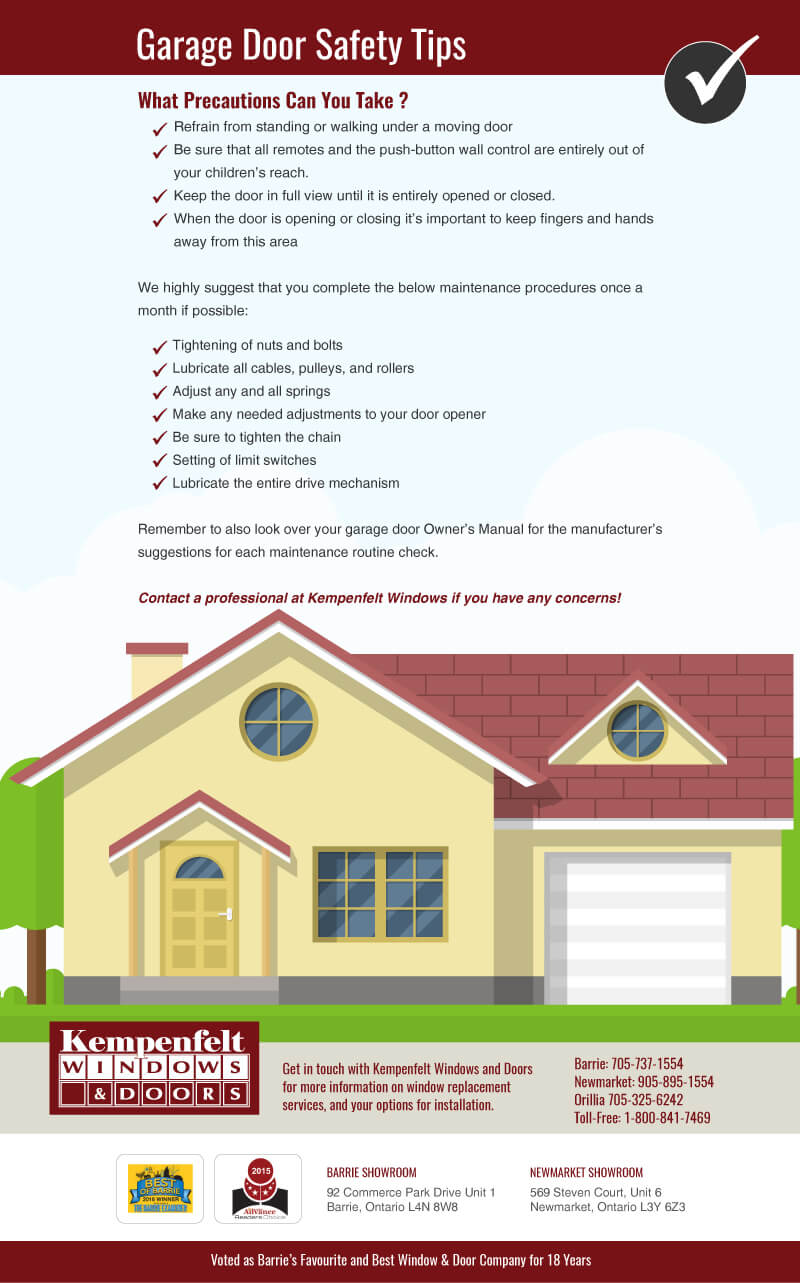 What Precautions Can You Take?
Refrain form standing or walking under a moving door
Be sure that all remotes and push-button wall controls are entirely out of your children's reach.
Keep the door in full view until it is entirely opened or closed.
When the door is opening or closing it's important to keep fingers and hands away form this area.
We highly suggest that you complete the below maintenance procedures once a month if possible:
Tightening of nuts and bolts
Lubricate all cables, pulleys, and rollers
Adjust any and all springs
Make any needed adjustments to your door opener
Be sure to tighten the chain
Setting of limit switches
Lubricate the entire drive mechanism
Remember to also look over your garage door Owner's Manual for the manufacturer's suggestions for each maintenance routine check.
Contact a professional at Kempenfelt windows if you have any concerns!