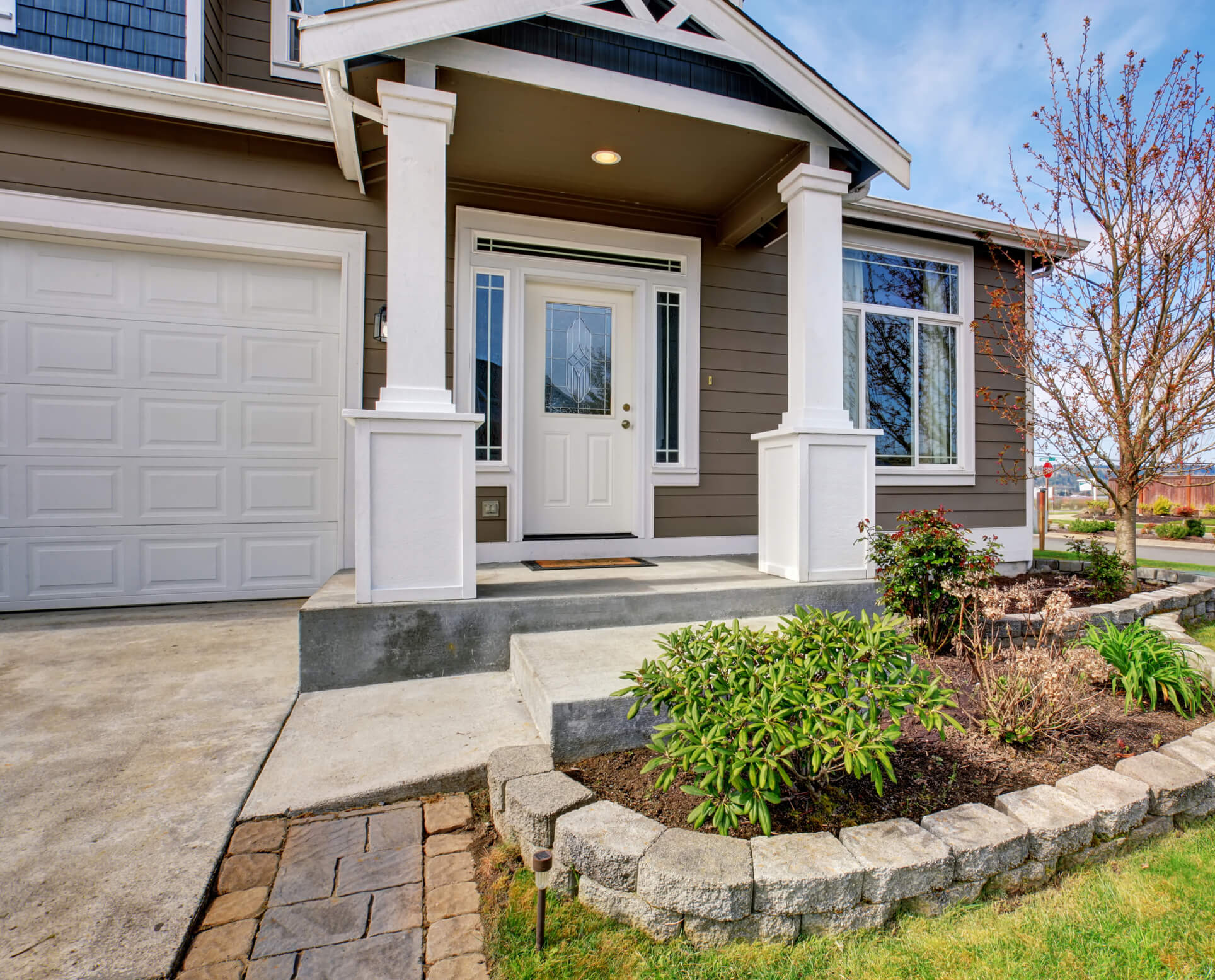 Your front door gets more exposure than any other part of your home; consider all friends, family, and other guests you greet throughout the year at your front door. In many circumstances, your front door will provide visitors with an idea of who lives inside, and a general "first impression".
Are you looking to renovate your Bradford home? Perhaps your front door could use some attention? When it comes to selecting the right style and colour of your front door, there is a wide selection of options to choose from; paneled, double, arched, and wood, fiberglass, or metal. It may feel like an overwhelming process, but luckily it doesn't have to be with some practical guidelines that will assist in guiding your decision-making process.
Style
Your front door should blend architecturally with the rest of your Bradford home. Having said that, you can choose to use this element in an effort to say something about you as well. For instance, are you a traditional type of person? You may prefer the classic six-panel door if you are. More of the whimsical type? You'll likely be drawn towards an arched door with stained glass. There is a design out there unique to everyone, so feel free to find the right one that expresses yourself.
Size
In regards to size, keep in mind that a standard single door is typically 32″-36″ wide. Is your entryway standard or larger? If so, it may require something bigger, like a 42″ extra-wide single door, or double doors beyond that. Also, an entryway may include more than just the actual door, but remember that ornamental aspects (e.g., sidelites or a glazed transom) need appropriate framing for support.
Material
Most modern doors are made of fiberglass, steel, and on some occasions, wood.
Wood: The natural beauty of wood is truly something special, but it doesn't come cheap—or easily. Because wood is sensitive to moisture and sun, it should be examined at least once yearly to ensure there is no damage. Although we don't carry wood doors specifically at Kempenfelt Windows, our fiberglass doors have a wood-like appearance that's so impressive you'd never guess it was fiberglass.
Steel: Steel is strong and won't warp but it can dent. Minor damage can be fixed with repair kits, but large dents may call for a replacement door. Steel insulated doors are typically recognized for their superior security, as well as benefits as well as their insulation factor.
Fiberglass: Fiberglass composite doors are both cost-effective and long-lasting. Their durable design means you won't be faced with touch-ups for years.  In fact, there are well-suited for harsh climates such as some of the weather we face here in Bradford! Generally, fiberglass doors are built with a foam core, providing excellent insulation. At Kempenfelt Windows, our fiberglass doors are beautiful in design and have become a popular choice among Bradford residents.
Cost
Like any investment in your Bradford home, purchasing a new front door will include up-front costs, and long-term costs. Make sure that you are informed about the energy efficiency, maintenance requirements, and life expectancy of the door you are considering. At the end of the day, whatever door you select use colour, hardware, and entryway decorations and accessories to make it uniquely yours!
Kempenfelt Windows and Doors can provide your Bradford home with a quality front door that reflects your tastes and budget. Get in touch with us today for more information.
Call 1-800-841-7469