It's no surprise that the majority of Newmarket homeowners would opt to have their windows washed in the summer or spring months. A little water on the hands would feel refreshing over potentially numbing in the middle of December when you're at risk of frostbite! We by no means blame you for avoiding such a task in the cold, but with that said if you are feeling brave and are sick of seeing a layer of watermarks and dirt on your living room windows, the good news is that you can still get the job done in the winter.
In fact, while the winter presents the least favourable time to do such housework, it's actually the time of year where your windows need the most cleaning!   Accumulation of dirt can result in scratches and other damages to your windows, so it is important to clean your windows with each new season if and when possible. If you are located on a busy street in Newmarket and salted slush is splattering your windows as the traffic goes by, this can look quite unpleasant; not to mention obstruct your view. Whatever your reason for washing your windows throughout the winter months, Kempenfelt Windows and Doors shares some handy suggestions to complete the task smoothly.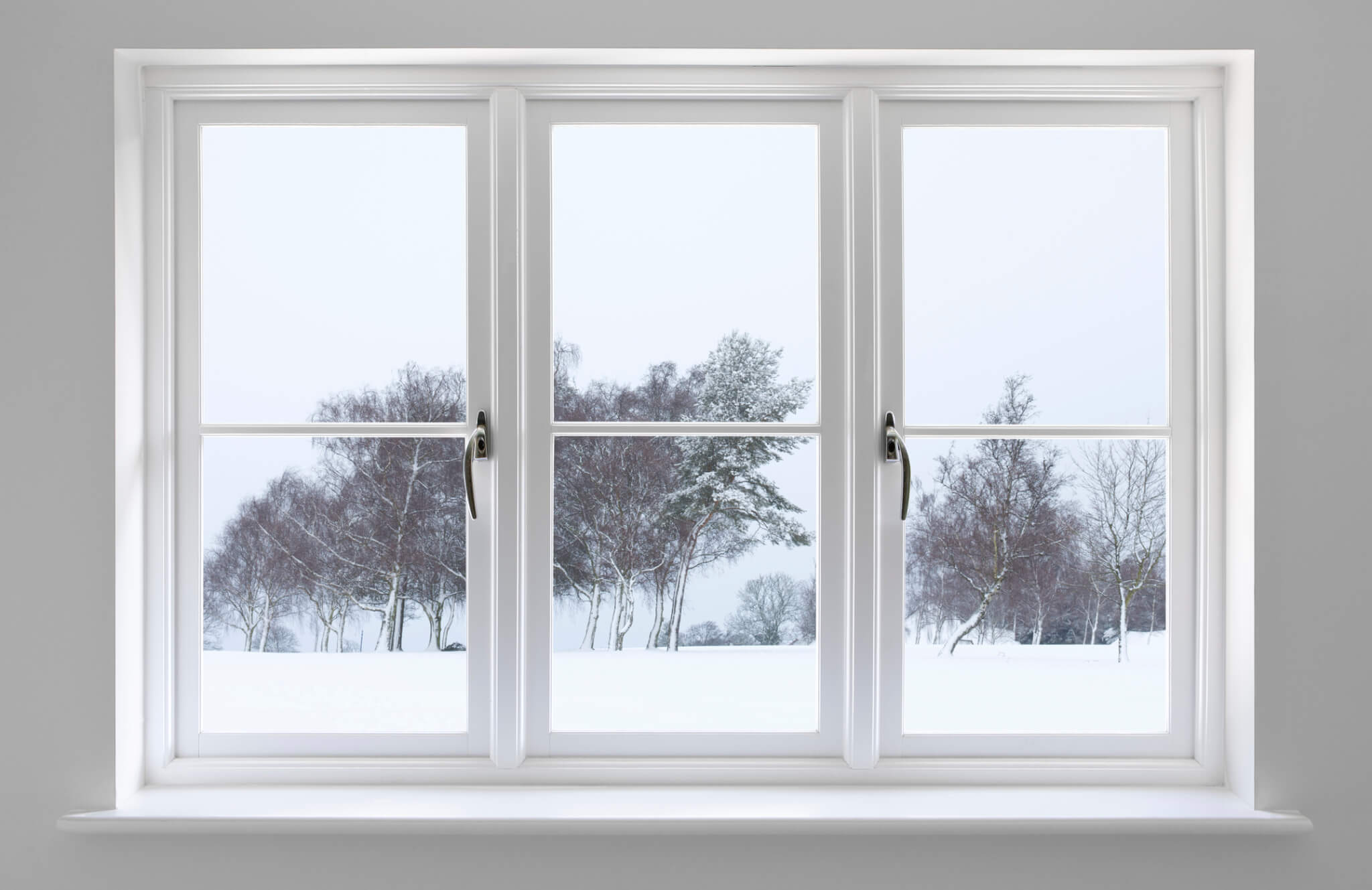 What Items are Required to Begin Cleaning?
A squeegee
Spray bottle
Windshield washer fluid that will not free in harsh temperatures
Quality cloth or towel
Winter clothing! Be sure you are dressed accordingly: layers, toque, scarf, and of course rubber gloves or waterproof gloves to protect your hands
Consider choosing a cloudy day to clean your windows. A bright and sunny winter day may be more tempting to stay warm, window cleaning is better in the shade to avoid the chances of streaks.
Steps for Successful Window Cleaning  
Get your cleaning solution together by putting 2 parts antifreeze and 1 part water into your spray bottle.  Should you prefer a cleaning solution you already have, we recommend adding antifreeze to it just in case, and mix the solution well. Wipe away any visible dust or debris from the window pane before you begin to spray and clean each window.
The entire window pane should be sprayed with the cleaning solution.
Wipe all windows evenly with your squeegee, using paper towel or your dry and clean towel to ensure the area you just cleaned gets dry. It's best to squeegee as quick as you can to prevent fluids from freezing directly on the windows as this can be maddening to deal with.
Turn to your towel again to remove any excess liquid from the bottom of the window area.  Refrain from using newspaper to dry the windows; well you may have been told that it helps with drying windows, it can leave dark marks on the window frames if the area is damp.
Always use cold water on a winter day. If you wash your windows with hot water, the temperature change can quickly shatter your windows; a problem much worse than simply dirty windows.
Getting bundled up in the winter to wash your windows is a very honorable endeavor that is not for everyone.  It does, however, communicate that one is a proud homeowner and takes great pride in the appearance of their home!
Need more advice? Kempenfelt Windows and Doors can help!
Contact us in Newmarket today, at 905-895-1554.