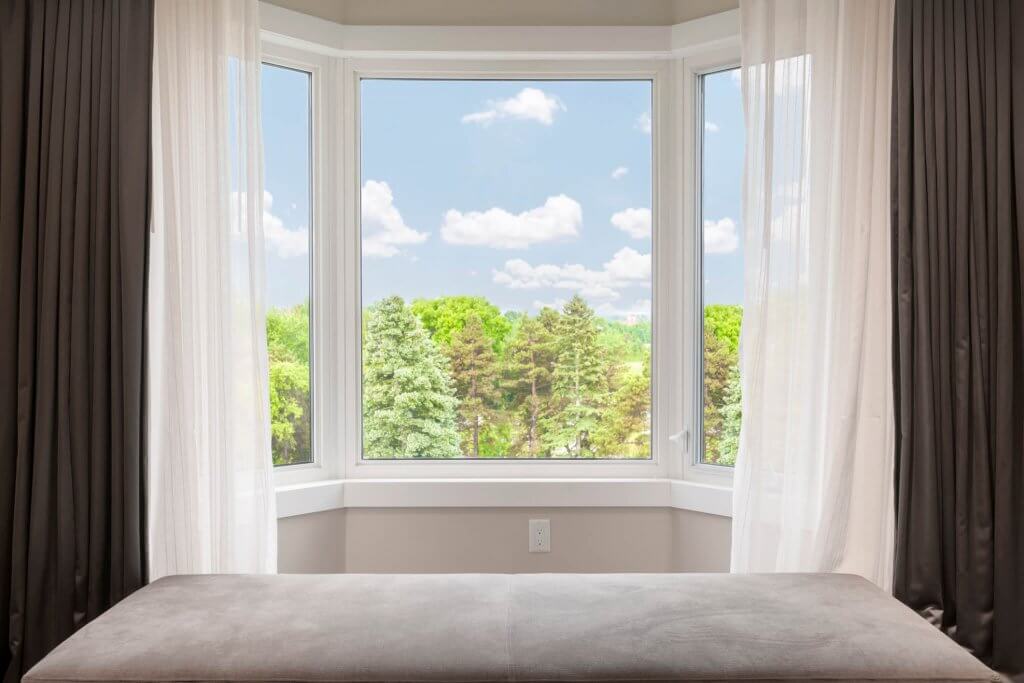 Windows are something that much of the developed world has come to take for granted. It's hard to imagine buying or building a house or any building without installing windows. But how exactly did the window come to be as we know it today?
The history behind windows spans all the way back to before the 3rd century. At this point in time windows were not made of glass. Instead, homeowners used layers of thin animal hide over holes to allow light to enter while still providing some degree of protection from the elements.
It wasn't until the era of the Roman Empire when glass windows came to be. Windows at this time were made by placing glass pebbles into wooden frames that allowed light to pass through but were not transparent. Around the 3rd century, clear glass panes were invented by slicing blown glass cylinders into thin pieces of curly glass. After the fall of the Roman Empire, glass windows became scarce, with animal hide once again becoming the norm for window inserts.
The middle ages saw the reintroduction of glass windows when the French invented "crown glass". This was a type of glass produced by spinning a hallow glass bubble into flattened discs which were then laced together in lead panes. The technique used by the Romans was also discovered in this period and became used again by some glassmakers.
Over time, windows became a sign of stability, wealth, and prominence, particularly in the 17th century. Larger windows typically correlated with high wealth. As windows became easier to make and afford this became less and less true. The French had continued developing technology to make glass, and it came to good use during the building of the Palace of Versailles. To date, the long-latticed windows are what give French windows and doors their signature look and style. It was in the 19th century when glass windows finally became fairly commonplace in buildings. Duties were repealed on windows in England, which allowed them to be more affordable.
Window styling also changed over time. Windows became larger and larger in size as time went on. Materials used also changed over time; most early windows were supported by timber crossbeams, which eventually moved to steel and lead. The 19th century saw the introduction of gothic-style arches that were common in "Venetian" windows.
Today, windows are so common that we don't often think of them. Window and glass manufacturers put much more effort and attention into maximizing window efficiency and temperature control, and refining manufacturing processes. As something many of us often take for granted, windows have changed the way we interact with internal and external environments. They have shaped the look of our city skylines, improved our sleep and increased happiness.
Kempenfelt Windows & Doors is proud to be one of the longest-serving window providers for central and northern Ontario. With our wide selection of window choices and styles, it is certain that you will find what you are looking for in one of our two showrooms (Barrie & Newmarket). Contact us today to get started on your dream project.